Fighting hate crime – are you 'with Sam'?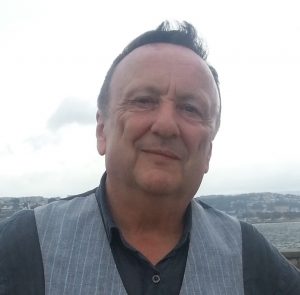 The national learning disability charity Dimensions is spearheading a campaign – I'm with Sam – to fight back against learning disability and autism hate crime. Thirteen organisations have joined them so far and there has already been some success in working with the Crown Prosecution Service to react more robustly to these crimes. Simon Jarrett reports
My children and I are all disabled… we have been sworn at, threatened by neighbours and we have had them try to hit us with their vehicles".
This was just one of many depressing testimonies received by the I'm with Sam campaign, led by not-for-profit learning disability organisation Dimensions, as they investigated the extent of learning disability and autism hate crime in England and Wales. Other respondents testified to threats to their lives, being spat at, school bullying and violence, verbal and physical attacks, public ridicule, theft and vandalism against their property and possessions. Many did not feel it worth reporting the crimes against them, or felt too scared to do so. Those who did report often experienced an ineffective response from police, the criminal justice system, local authorities, schools and colleges. Some were even made to feel that what had happened was their own fault.
The campaign has also uncovered incidences of so-called 'mate-crime', where manipulative individuals prey on people with learning disabilities by befriending them, and then extorting their money and possessions. The 'friendships' often come with an underlying threat of violence, leaving the person trapped in a coercive relationship. In one case more than £2,000 was extorted from a young man by the person he believed to be his best friend, and who had even accompanied him on holiday. He was sold worthless goods at vastly inflated prices, given 'loans' at astronomical interest rates and threatened with violence if he did not meet financial demands. When the abuse was discovered, the police lacked the powers to charge the perpetrator, because of the apparently voluntary nature of the transactions. The victim was admitted to hospital with a breakdown.
A Dimensions survey found that 73% of respondents had experienced hate crime, 53% in the past year. Respondents reported that the crimes had made them scared of other people, uncomfortable about leaving the house and had affected their confidence and self-esteem. Many were left with feelings of anger at what had happened to them. Respondents called on authorities to tackle learning disability hate crime head-on. They want changes in the law and for the justice system, police and schools and colleges to give them greater protection.
The Dimensions campaign uses the image of 'Sam' to represent all learning disabled or autistic victims of hate crime. "Sam is in many ways just like you, just like your child. But Sam's learning disability makes him or her a target for verbal, physical and financial abuse." Having produced evidence of the extent of hate crime through its survey, the campaign is attacking the issue on a broad front. They have brought together a large group of partner organisations to keep up the campaign pressure (Box 1). They have also appealed to the public (including readers of Community Living) to write to their MPs about the campaign and to tell their own stories or those of people they know.
I'm with Sam has set eight campaign objectives (Box 2), which include changes in the law to make online disability hate a crime, steps to make it easier for people with learning disabilities to report hate crime, and collection of separate statistics by the police and others about disability hate incidents. They have met with the Crown Prosecution Service to discuss their new policy for prosecuting crimes against disabled people, which emphasises 'situational risk' rather than vulnerability, and commits to seeking more prosecutions and sentence uplifts where hostility to disability is involved.
Dimensions Chief Executive Steve Scown has called on everyone, including politicians, civil servants, mums and dads, teachers, police and care professionals, to play their part in giving the campaign momentum, and to influence where they can. In his words: "Hate crime robs people of their confidence, their independence and, sometimes, their lives."
Box 1
Strength in numbers –  joining Dimensions as partners in the 'I'm with Sam' anti-hate crime campaign are 13 organisations:
Beyond Words
Ambitious about Autism
Autism Together
National Forum of People with Learning Disabilities
Choice Support
Learning Disability England
CMG – Care Management Group
Stop Hate UK
National Valuing Families Forum
Inclusion North
Foundation for People with Learning Disabilities
The National Autistic Society
VODG – Voluntary Organisations Disability Group
Box 2
Blueprint: I'm with Sam's eight objectives to end learning disability hate crime
Separate disability hate statistics into learning disability/autism, and other disabilities
Change the law to make disability hate a crime online
Department of Education to adapt resources to support all schools with positive messages around difference
Manufacturers to incorporate greater learning disability sensitivity into toys and games
Department of Health guidance to help families and staff identify and manage hate crime
Crown Prosecution Service to improve investigation protocols when learning disabled victims involved
Improved Home Office training and resources for police officers and funded self-advocates to provide specialist victim support
Evaluation of effectiveness of new coercive behaviour legislation on people with learning disabilities