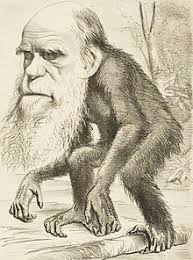 Why was the so-called "idiot" population of Victorian Britain so important to Charles Darwin's theory of evolution? Simon Jarrett looks back at a little-known aspect of his work that aimed to show there were close links between humans and animals
 When Charles Darwin published On the Origin of Species by Means of Natural Selection in 1859, it is no exaggeration to say that he changed how we view the world.
He . . .
To view this article and all articles on this website, please subscribe.
To subscribe, please click here or on the button below.

If you seemed to be logged-in, but still can't view restricted content, please click the button below. Clicking the link below will show your Subscription Status. Your Subscription Status indicates if you are subscribed or if your subscription has expired.

https://www.cl-initiatives.co.uk/wp-content/uploads/2018/07/darwin.jpg
260
193
Rosemary
http://cl-initiatives.co.uk/wp-content/uploads/2017/06/community-living-1.png
Rosemary
2018-07-14 12:54:42
2018-07-29 17:24:14
Darwin's "idiots" and other animals