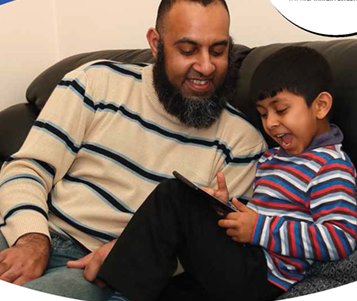 Justice for parents and children
Prejudice and a lack of support means that parents with learning disabilities may have to deal with their children being taken into care. Ali F Jabeen describes how the Elfrida Society's Parents Project helps them to be successful parents and makes some recommendations
When considering child protection cases and care proceedings, UK family law courts rely upon evidence from the child's social worker, doctor, guardian and . . .
To view this article and all articles on this website, please subscribe.
To subscribe, please click here or on the button below.

If you seemed to be logged-in, but still can't view restricted content, please click the button below. Clicking the link below will show your Subscription Status. Your Subscription Status indicates if you are subscribed or if your subscription has expired.

https://www.cl-initiatives.co.uk/wp-content/uploads/2019/01/CL-cover-winter-2.jpg
301
357
Rosemary
http://cl-initiatives.co.uk/wp-content/uploads/2017/06/community-living-1.png
Rosemary
2019-01-06 23:28:07
2019-01-07 00:47:30
Justice for parents and children