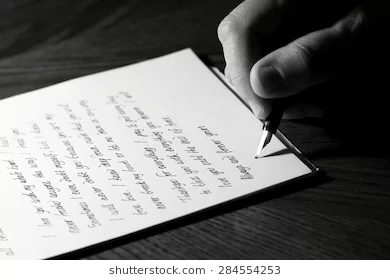 'Contribution'  to statutory costs could be masking scale of funding cuts
How many of us could find an extra £60 per week out of our income – let alone at benefits level – with some extra essential expenditure because of disability?
My friend who acquired a brain injury in her late 40s/early 50s is supported on a direct payment (DP) which I manage for and with her. Because her short-term memory has been severely affected, she needs personal assistant (PA) support for day-to-day and a finance deputyship.
When I took on the DP role, we agreed a reduction in hours from 35 to 21 hours equivalent. The first financial assessment in 2015 was set at £57.64 per week. The council allocated £10 per week for disability related expenditure (DRE – extra costs due to disability) without ascertaining the real costs and we had to appeal to get it raised.
The appeal concerned DRE costs on extra heating, an annual holiday away (vital for wellbeing), house repairs, TV/phone, professional body membership, and dental and glasses charges; the allocation went up and the local authority charge was reduced to £17.28 per week.
Since my friend's last assessment three years ago, her work pension has increased by only £20.49 per week. However, before we had any response to the appeal, we were told that the capped assessment at £60 was now to be £77.41. It took me three months' chasing to get any contact and a reviewed assessment of £34.22.
Three months' anxiety about the charge seems unacceptable. In addition, my friend is actually worse off as the financial assessment allows her to retain only the equivalent of a means-tested benefit. As she has a works pension, she is allowed none of the passported benefits (such as free prescriptions, dental and eye tests etc) for those on benefits only.
Fortunately, the replacement of disability living allowance with personal independence payment (PIP) increased her mobility rate to enhanced – this is disregarded in the care financial assessment rules – which should help her continued wellbeing in social activities with family and friends, including giving birthday and Christmas presents.
People deserve a life and not to be confined to home because there is no allowance for the costs of an active, contributing life, so unreasonable charge increases should be appealed. If costs are not in the support package, people should keep evidence of their spending.
In Control is running a survey to find about experiences about charges for care. This hidden 'contribution' by disabled people from their decreasing income towards statutory costs may be masking the real extent of the funding shortfall and will reduce independence and control. Please complete it so we can show what's actually happening across the country.
www.in-control.org.uk/news/in-control-news/charging-for-care-and-support-survey.aspx
RMT Lancashire
Calderstones cemetery update
The article on the Calderstones Hospital cemetery in our last issue (CL 31:4) stated that the bishop of Blackburn had rejected a request for partial deconsecration. In fact, the owners withdrew their application at the last minute.
They were unlikely to have succeeded, but withdrawal means they can re-apply.
The owners have recently submitted revised planning proposals to the council. These are opposed by the campaign group, as they still appear to pay scant regard to ashes interred in the Garden of Remembrance.
Nigel Ingham Pathways Associates, Accrington
https://www.cl-initiatives.co.uk/wp-content/uploads/2018/10/writingletters-260nw-284554253.jpg
0
0
Rosemary
http://cl-initiatives.co.uk/wp-content/uploads/2017/06/community-living-1.png
Rosemary
2018-10-18 20:15:21
2019-01-07 01:10:16
Letters - Care charges and Calderstones cemetery update