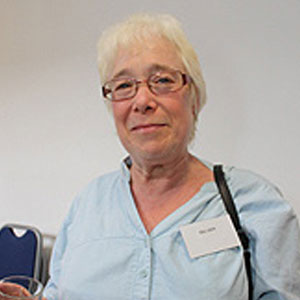 Opportunities in less formal times
Unexpected chances could arise in the less regulated times of the 1970s and 1980s. Former social worker Gill Levy recalls the stories of three people who gained paid work and a place in society - and what happened to them
'You might sell more books if I tidied them up,' a young woman announced. And that was my introduction to Laura Green.
With no further discussion, she carefully laid out . . .
To view this article and all articles on this website, please subscribe.
To subscribe, please click here or on the button below.

If you seemed to be logged-in, but still can't view restricted content, please click the button below. Clicking the link below will show your Subscription Status. Your Subscription Status indicates if you are subscribed or if your subscription has expired.

https://www.cl-initiatives.co.uk/wp-content/uploads/2014/01/Gill-Levy.jpg
300
300
Rosemary
http://cl-initiatives.co.uk/wp-content/uploads/2017/06/community-living-1.png
Rosemary
2018-10-18 16:06:27
2019-01-07 01:25:13
Opportunities in less formal times