Rosemary Trustam attended the annual conference of the national commissioners entitled 'Transforming health and social care so that we all stand together'. The National Commissioning and Contracting Training Conference (NCCTC) – Adult Services – focused on how health and social care could work together to achieve savings and improve outcomes.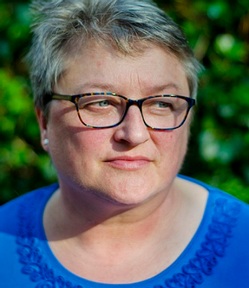 The message from Margaret Willcox, ADASS Vice President (President Elect) was that we have to "really put the individual at the centre of working out their needs and controlling their care, with a system of care and support designed with their full involvement and tailored to meet their unique needs" (1).
More personal health budgets joined up with social care personal budgets would develop patient power and influence learning, said James Sanderson Director of Personalisation and Choice NHS England.
Research carried out at Newcastle University, reported by Toby Lowe, threw doubt on the effectiveness of outcomes-based measures. They tend to divert people into providing data on proxies, he said. Devolving judgement to the frontline is more likely to improve outcomes and he advocated a positive errors culture to promote learning.
Other presentations also featured transformative ways of saving money which would also improve things for people. Triggered by its huge budget cut, The Wigan Deal's asset-based approach resulted in £100 million savings whilst improving outcomes. Genuine engagement with its citizens and other stake-holders and investment in frontline staff resulted in a workforce of community connectors, link workers and volunteers who knew their community 'patch' and helped people to engage in activities.
Walsall's Metropolitan Borough Council and Clinical Commissioning Group underwent a different transformation prompted by the need to make substantial savings and a new unfunded need for autism services. Four housing support services' contracts worth £1,059,000 were reviewed and, following extensive consultation, led to the development of some resilient community and locality models, differentiating service needs. This delivered £785,990 savings and a new autism Befriending service and an autism community outreach service (2).
Referring to the social care recruitment crisis, Thea Seville from Skills for Care said dependence on EU workers is highest in London at 13% (7% is average). Turnover is 33% in domiciliary care with 11% of domiciliary care jobs and 5% of residential care jobs vacant at any time. "There is evidence", she said, "that recruiting on values reduces turnover. If we get it right, we can retain an experienced 'core' of workers of at least five years (55%)."
Bournemouth's Proud to Care Partnership of key employers and stakeholders found that sharing solutions and innovative practices a positive way to tackle recruitment. Helped by pump-priming and publicity from commissioners, social care vacancies were advertised as being for the right people with the right values and behaviours. Commissioners offered free training in NVQs and more specialist areas as well as running regular meetings and maintaining regular phone contact with providers.
Other contributors described a pilot allowing workers to agree with their clients to use their hours more flexibly, making the work more interesting, motivating and person-centred;
A project to influence schools and colleges to consider social care careers positively; opportunities from the new apprentice levy, and talks to16/17 year-olds at the Prince's Trust as part of a training programme.
The final question posed to commissioners was whether they can maintain a vibrant workforce if they are not commissioning a fair and reasonable rate (3).
(1) https://www.adass.org.uk/distinctive-valued-personal-why-social-care-matters/
(2) http://www.local.gov.uk/web/guest/publications/-/journal_content/56/10180/7643400/PUBLICATION)
http://cl-initiatives.co.uk/wp-content/uploads/2017/06/community-living-1.png
0
0
Rosemary
http://cl-initiatives.co.uk/wp-content/uploads/2017/06/community-living-1.png
Rosemary
2017-05-08 15:54:40
2017-05-08 15:54:40
'Transforming health and social care' - Adults Commissioning conference 2016