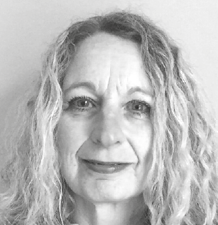 Tracey Harding enjoys a deftly written TV drama series that depicts life for those who are different in a small town and finds subtle comedy and nuance in human interaction
The A Word. BBC1, series 2, episodes 1-16, November/December 2017
Silent Witness. One Day. BBC 1, series 21, episode 7, January 2018
At the end of last year, television provided a Christmas treat that shone among the stodge of repeats and old films.
The A Word (BBC1) returned for a second series, proving . . .
To view this article and all articles on this website, please subscribe.
To subscribe, please click here or on the button below.

If you seemed to be logged-in, but still can't view restricted content, please click the button below. Clicking the link below will show your Subscription Status. Your Subscription Status indicates if you are subscribed or if your subscription has expired.

https://www.cl-initiatives.co.uk/wp-content/uploads/2018/01/tracey-harding.png
225
218
Rosemary
http://cl-initiatives.co.uk/wp-content/uploads/2017/06/community-living-1.png
Rosemary
2018-04-21 16:34:03
2018-04-21 16:34:03
TV - A sensitive portrayal of reality